Luminous Park
Luminous Park, is the newest addition to Iluma Private Estate, Bennett Springs. A beautiful sprawling space, surrounded by large trees - the park covers all areas of fun. This park features trampolines, a flying fox, a bike track and play equipment for children of all ages. Grab the family and experience this spectacular new park!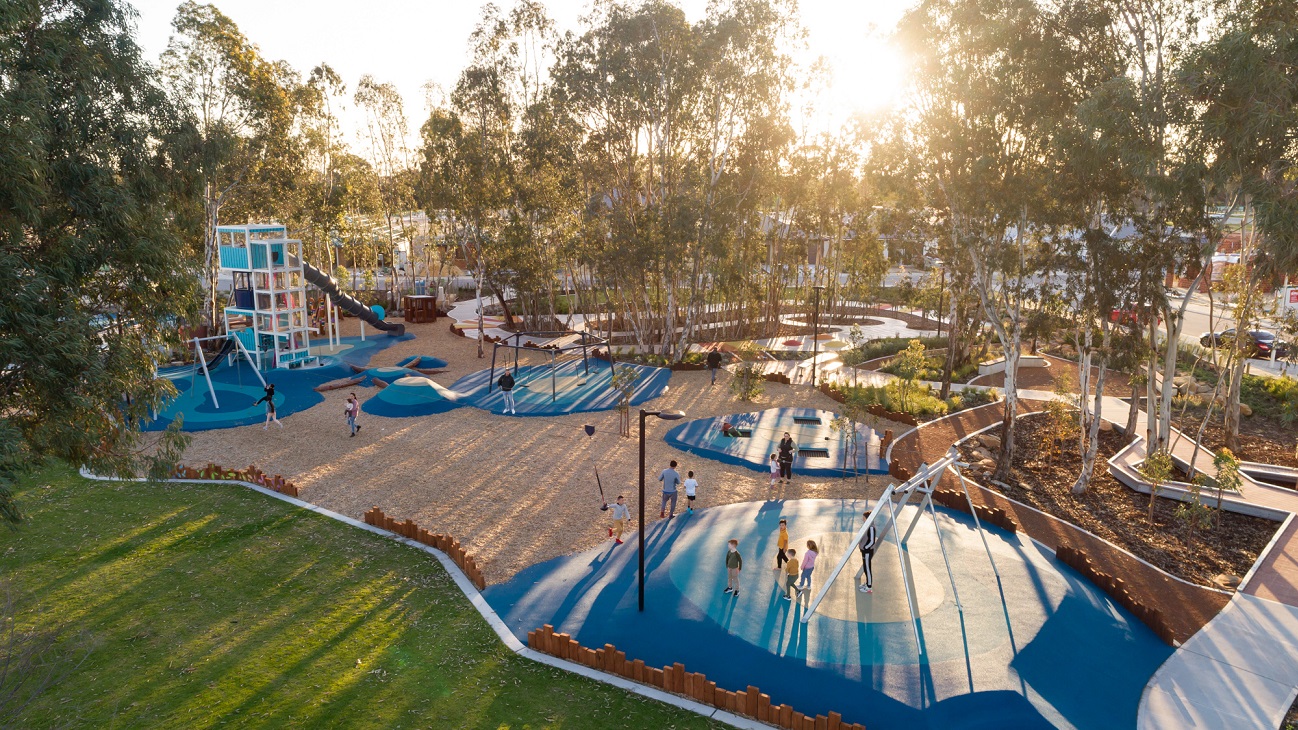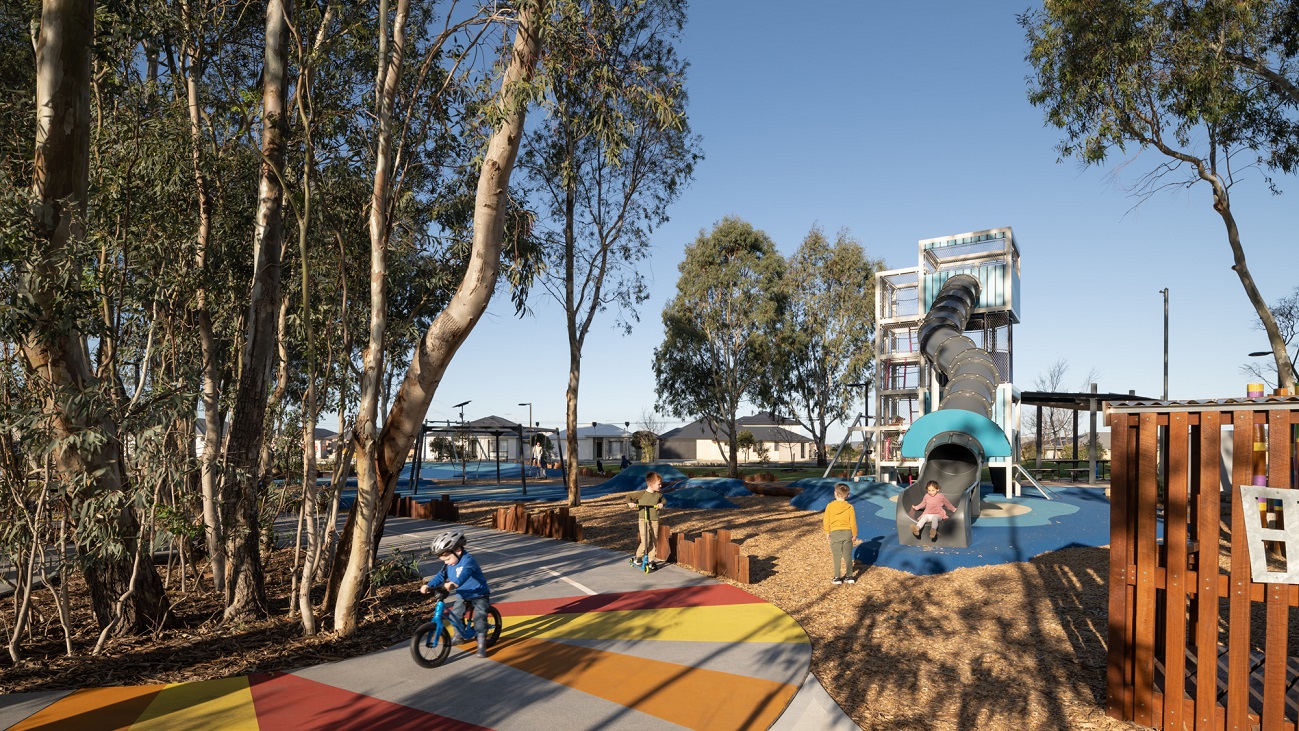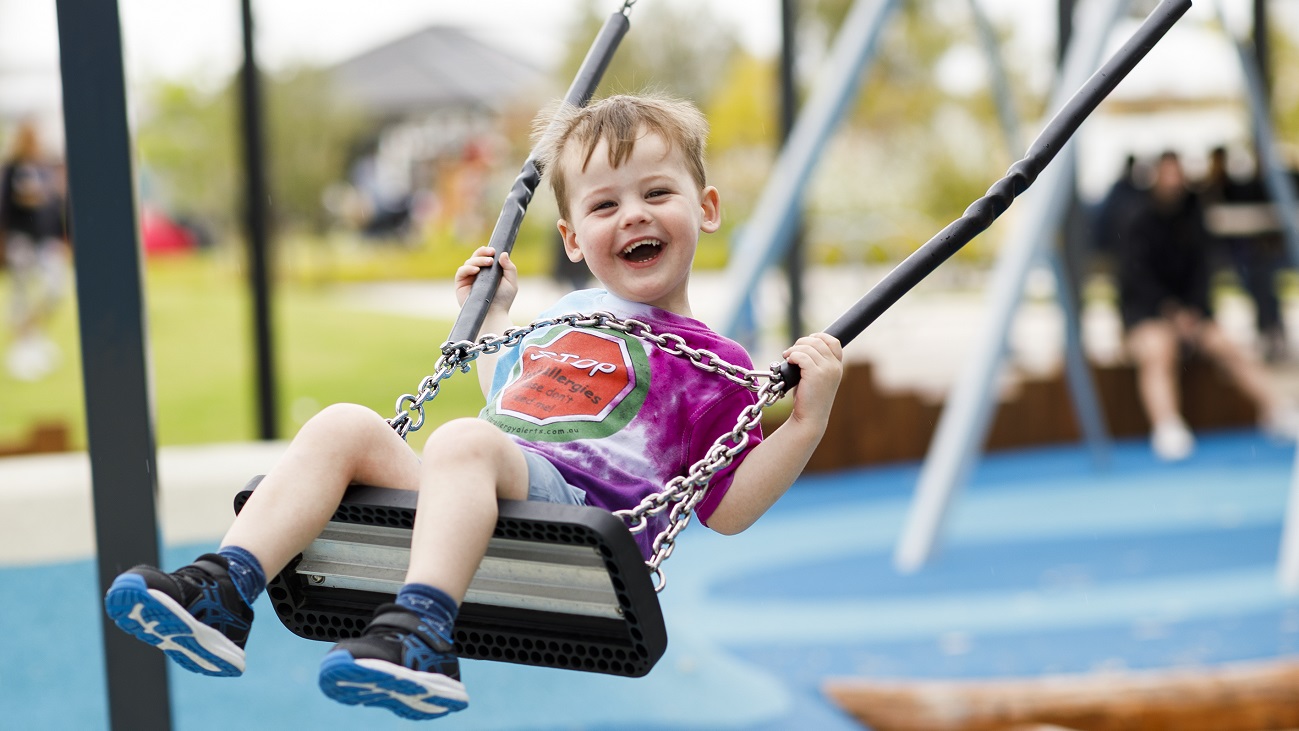 Dazzle Park
Dazzle Park is the centrepiece of the neighbourhood and the perfect backdrop for community events; fully equipped with water, power, free community barbecues with shaded seating, restrooms and solar lighting. Designed to be enjoyed by everyone, the park includes a community market space, an entertainment amphitheatre and colourful kids' playground and maze.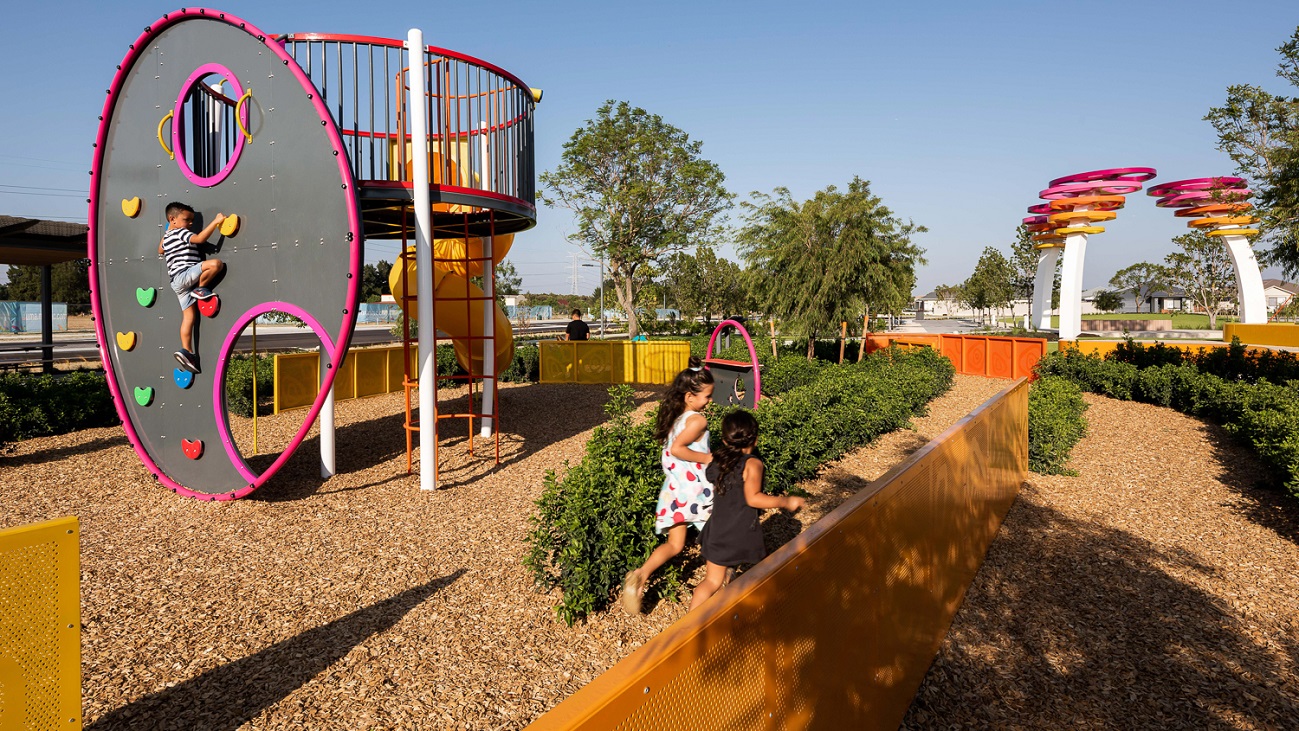 Pegasus Park
Pegasus Park was the first of Iluma's major recreational spaces to be completed, and from day one has proven a popular play and meeting place for the whole community. It features an undulating running and scooter track for the little ones. Among its many sporting facilities, you'll find a 'backyard' cricket pitch with static fielders, half-court basketball and a tennis practice wall. There's also a mini obstacle course with built-in trampolines and long jump practice. Everything you need to keep the young and young at heart, happy and healthy.