Dazzle Park opening this summer!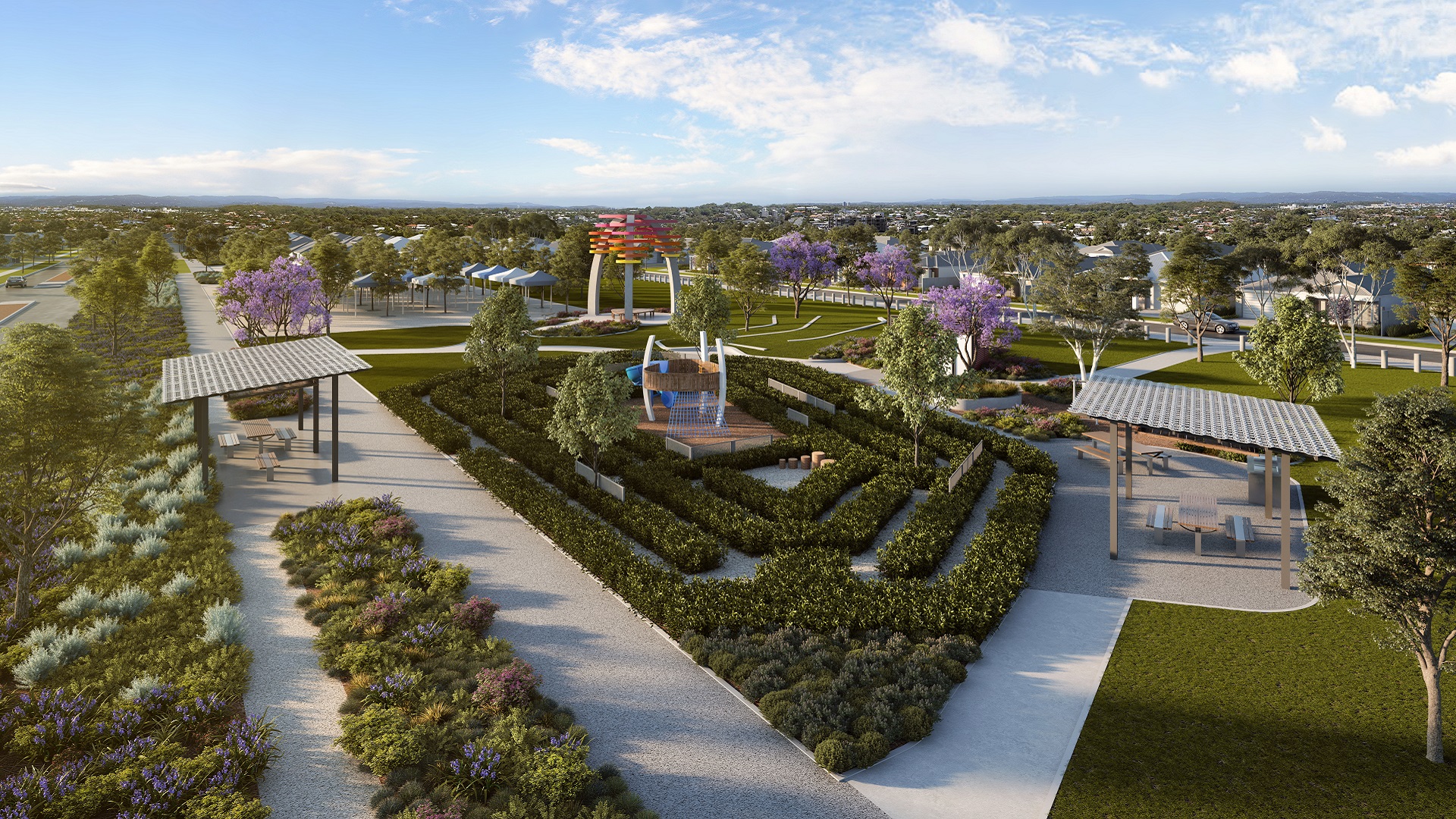 We are excited to share with you the vision for the newest addition to Iluma Private Estate, Dazzle Park.
Located at Iluma Private Estate, Bennett Springs - west of the sought-after Pegasus Park, this new community focused park will become the centrepiece of the estate, connecting residents through a range of open spaces, play areas and state-of-the-art facilities and amenities.

At the heart of the park will be a public artwork by artist Jason Hirst. Inspired by the patterns and forms found in nature, the soaring six-meter artwork will feature a canopy structure of large interlocking coloured circular pieces. The nest-like structure will provide a shady spot for residents and visitors to rest, meet and admire the ever-changing shadow display and at night-time the artwork will feature an impressive light display, ensuring the space is useable around-the-clock.

Dazzle park has also been designed to host a range of community and special events, from a grassed amphitheatre perfect for concerts to a custom-built market space that will be fully equipped with power, water and seating areas, which will soon be home to the monthly Iluma Community Markets. Other facilities within the park include community gardens, barbecue areas with shade structures and seating areas, restrooms and solar powered lights around all path areas.

To keep little ones entertained there will be a feature play area that includes a hedged maze which leads to a custom-built fort, a number of game areas to suit all age groups and an abundance of lawn perfect for ball games and running around.

Mature jacarandas, liquidambar and magnolia trees will provide a shady canopy for families to relax under during the day, while native trees and flowers will line the park to attract local birdlife.

Dazzle Park will truly be the perfect place to meet, play and relax, and we can't wait to see this space come to life over the next few months and open just in time for summer. Register your interest to be the first to hear about the fantastic events planned to celebrate the opening of Dazzle Park!
Images are an artist impression only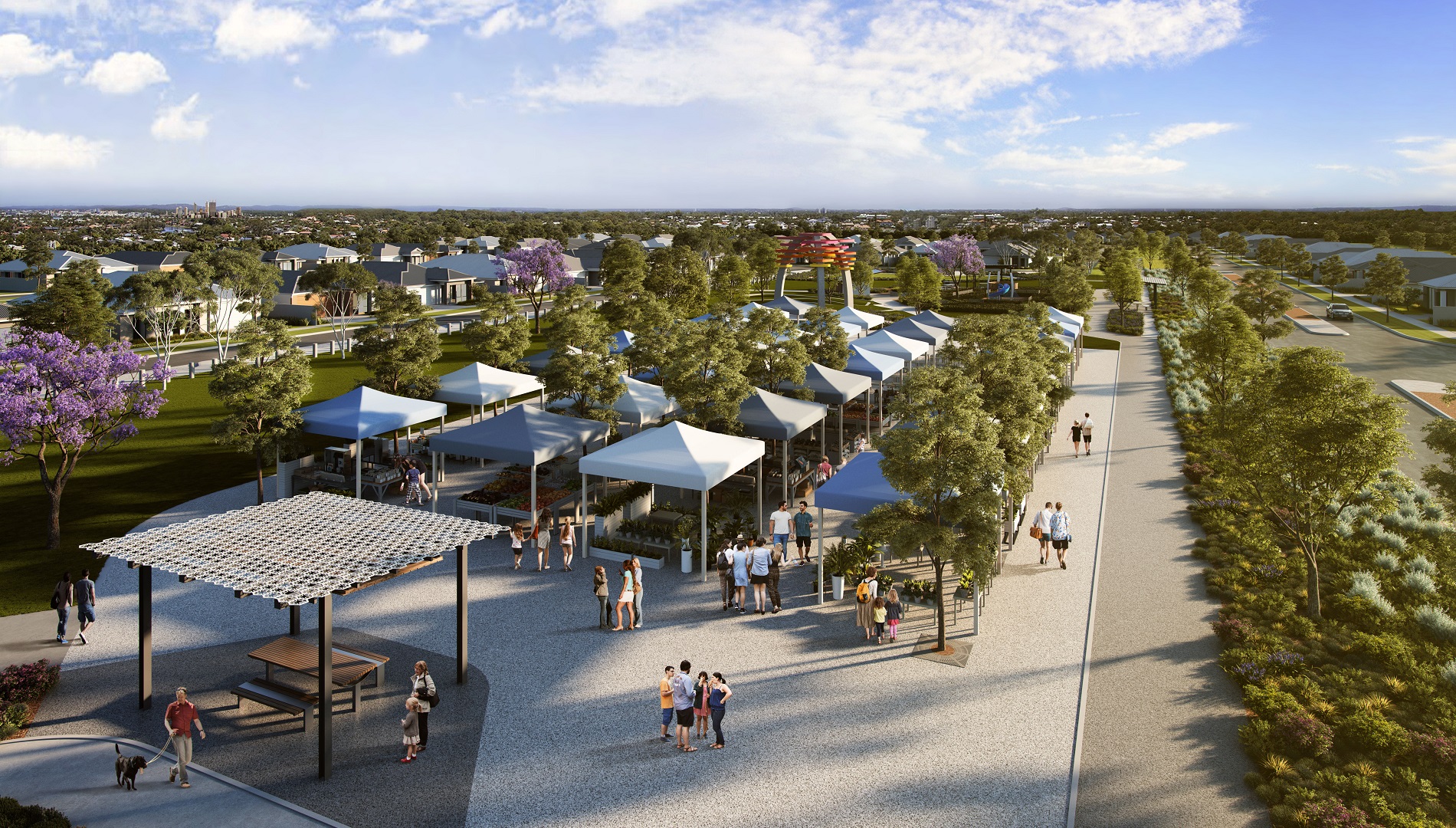 ---