We'd like to introduce you to Dazzle Park – Iluma Private Estate's newest offering
Iluma Private Estate is excited to officially announce the opening of Dazzle Park, situated in the heart of our vibrant community.
Joining the already established Pegasus Park, the new centrepiece of the Estate encourages connection within the local community by providing an open setting for our residents to meet new neighbours, share an afternoon with visitors and enjoy outdoor living.
The state-of-the-art Dazzle Park offering has been designed to be enjoyed by all, from the community market space, to an entertainment amphitheatre and colourful kids' playground.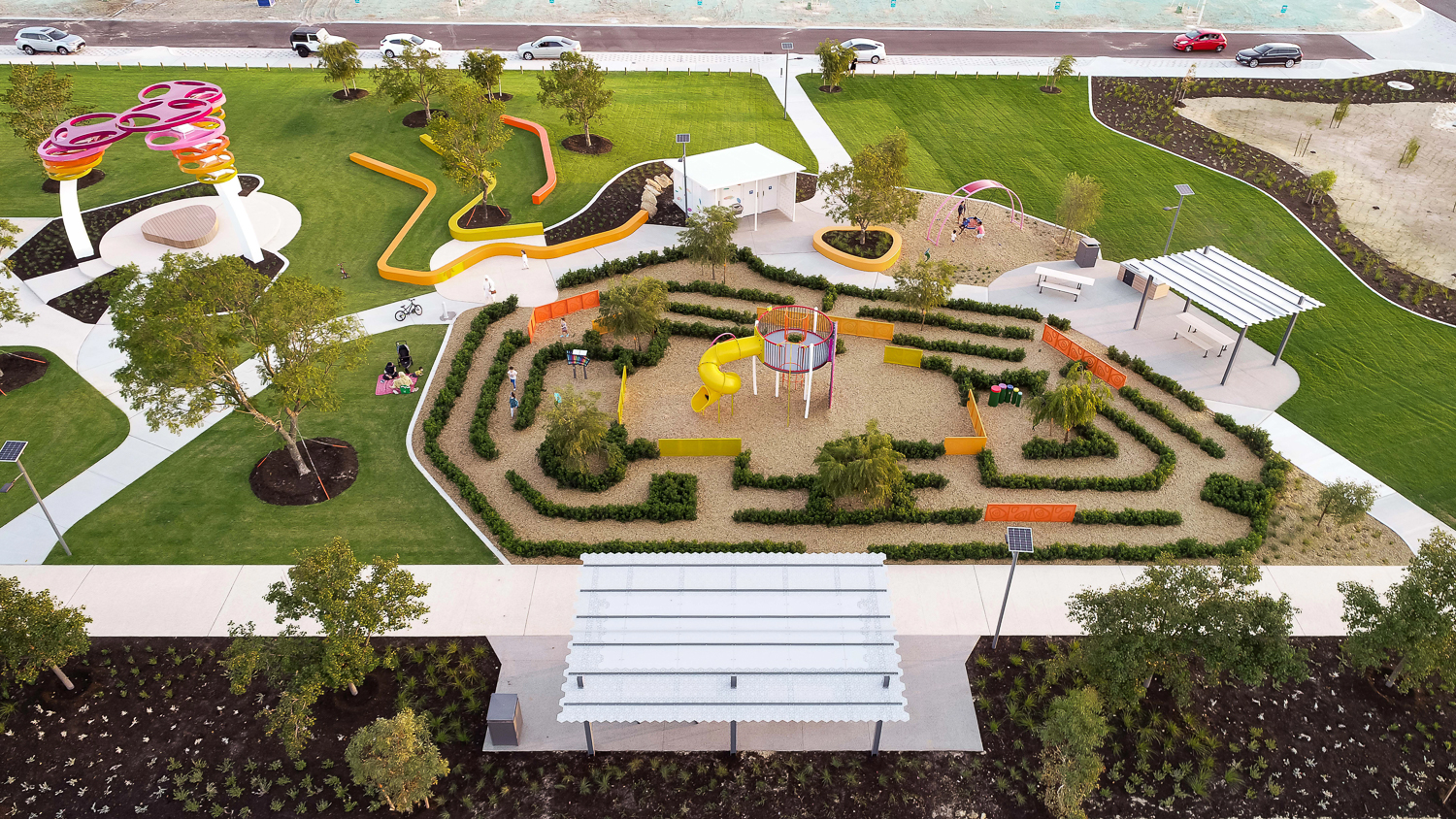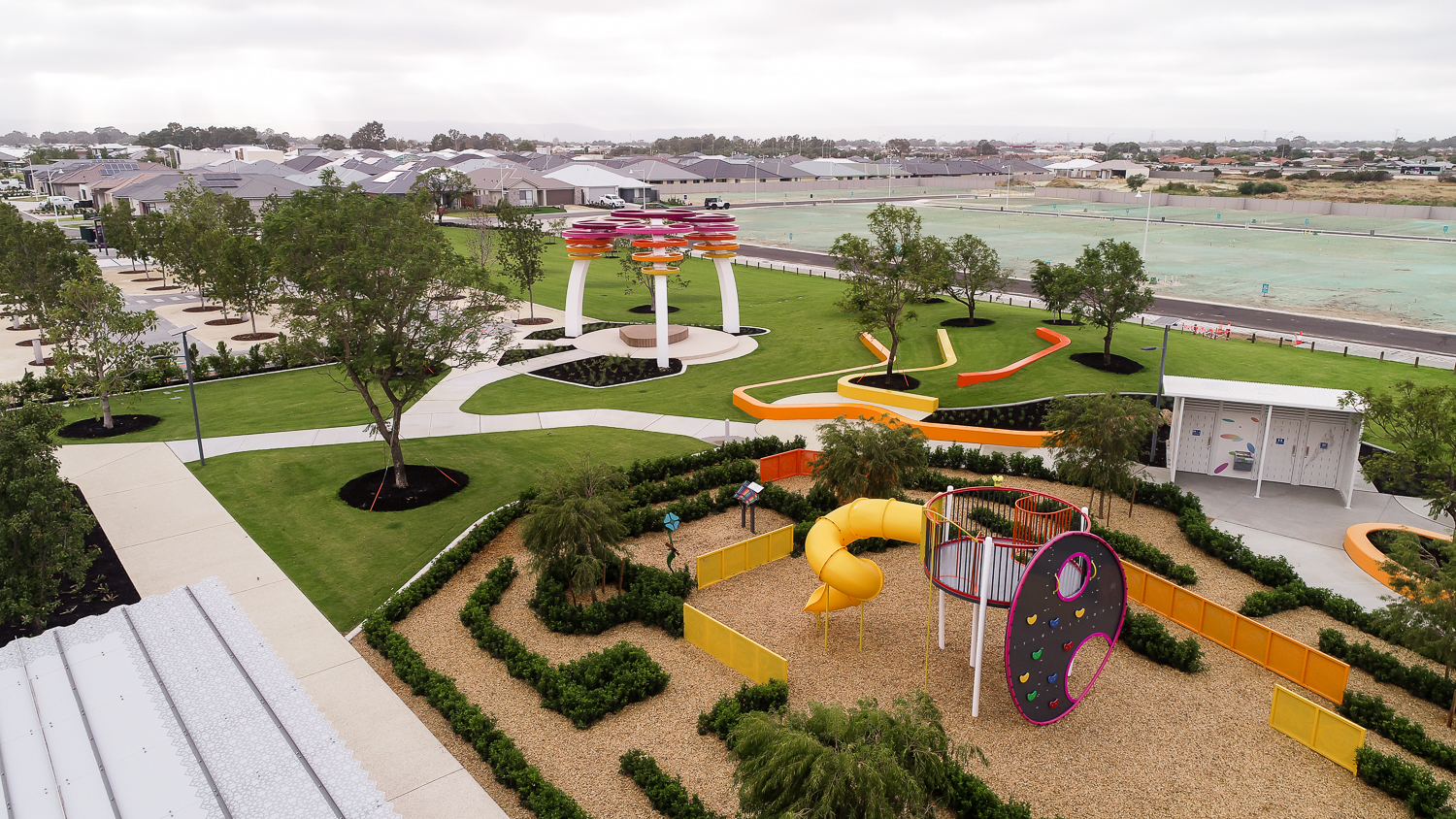 The carefully thought out features of Dazzle Park make it the centrepiece of neighbourhood life and the perfect backdrop for future events within Iluma Private Estate. Fully equipped with water, power, USB charging stations, free community barbecues with shaded seating, restrooms and solar lighting, the park has been purpose built for round the clock functionality.
The community market space will now be home to monthly markets hosting local artisan stalls, gourmet food vendors and fun family activities. During the rest of the year, the market space will provide a safe setting for kids to bike-ride and play amongst the shady tree canopies. Whilst at the heart of the park, a public artwork by Jason Hirst sits atop the grassed amphitheatre, the perfect setting for regular community movie nights, live music events and entertainers
Celebrating the grand opening of the park, 'Dazzle Fest' showcased the very best of Dazzle Park for the local community, with thousands flocking to Iluma Private Estate to enjoy local artisan stalls, gourmet food trucks, live entertainment, activities and the amenity of the park in full swing.
Dazzle Park's playground encourages kids of all ages to play outdoors with plenty of entertainment options including a slide and swing set, four square, handball and hopscotch courts and colourful climbing wall. Designed with the future in mind, the newly planted hedge maze will give residents years of joy watching budding native plants bloom into a fully-fledged maze for all to enjoy.
The architecturally designed landscaping with Australian natives and wide green open spaces will soon be shaded by mature jacarandas, liquidambar and magnolia trees, creating leafy canopies for families and neighbours to sit back and enjoy the Iluma lifestyle.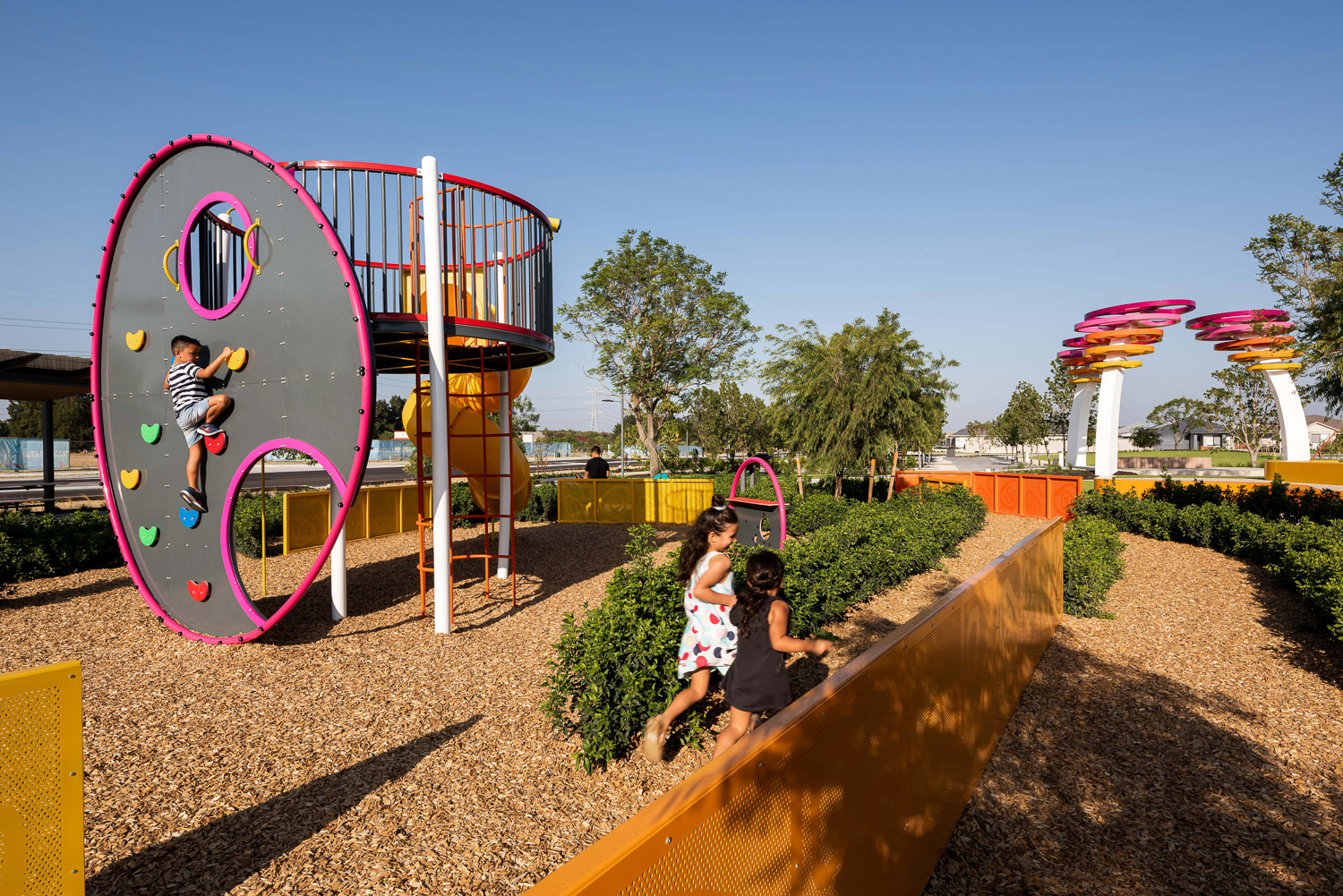 Dazzle Park provides residents and visitors to Iluma Private Estate not only state-of-the-art amenity, but more importantly, a purpose-built place for families, friends and neighbours to enjoy all year round.
---